If you are a blogger, you are aware that the first need of every website is hosting. For the website, hosting is like a home, where all data is saved, and you can easily access the website data from anywhere, anytime.
So, if you want to create a website, then it is compulsory to host a website. Good hosting is always affordable in the market and also makes your new or old website very fast.
Besides this, bad hosting comes with high prices and is the opposite of good hosting. So, the main question that arises is how to host own website? For some people, it is a complicated question, but the answer is very simple. This article will focus on how to host your own website.
Can You Host Your Own Website
Yes, you can easily host your own website. But there are some essential things you should consider before doing this.
The first thing is that you must have complete knowledge of WWW server software. The WWW server offers every internet user to access the website data on their computer or laptop.
The next thing you have to do is do some research about your bandwidth. The reason behind this is that the Internet Service Providers will allow you to run websites on your laptop or computer.
You must always be on your home computer because when you turn off or restart your computer, your website is not available to other users.
The loading time of your website will be slow because the personal internet connections are not made for this.
Benefits of Hosting Your Website
For Learning and Fun
To host your website is one of the quality experiences. It aids you in exploring new things. When you start hosting, you are ultimately going towards the programming and then web designing. Not only this, while hosting your domain, you will learn many things. Like you can make any changes in the system that you want to have. 
You Have an Idea and Want to Test it Out
It may not give you 100% positive surety of your new move. If you want to test your idea, which entails a sample category of buyers, their very first intuition is highly significant. While hosting your own website, there is little or no possibility to have equity.
You Think Hosting is Expensive
It is the one, among all other myths. You can have several hosting options that start from the minor price range. The monthly plan is less than $0.49. Besides this, you can also benefit from an excellent hosting package by their services, like backups, security, and many more.
Problems You May Encounter
Other than the benefits of hosting a website/domain, some bumps can create hurdles and face them. Let's discuss them one by one.
Uptime
It would be best if you had to remain on your computer or laptop almost all the time. Your site may be unavailable if you shut down your computer, restart or reboot it, lose the electricity connection, or get hacked.
Performance and Visitor Experience
It does not matter how much good internet connection you have from the Internet Service Provider. It can't beat the speed which the standard hosting organization provides. So think, for how much time, the visitors hold up for loading of the website.
According to the estimation, it involves only 3 seconds or maybe less than this. In this way, owning a host website is indeed not a quality consideration.
Security
Some warnings related to security arise on a website. These threats are also for the machines on which someone is doing the hosting. It may be you who can face file corruption or necessary data deletion. It leads to essential data loss.
However, to overcome online threats, it is your responsibility to secure yourself against all threats. Some of these include malware removers, firewalls, and security certificates. You have to pay for these services. In this way, you will have better website hosting.
You Will Not Be Able to Host High Traffic Websites
Internet Services Provider avails you a bandwidth, does not relate to the need of a website. You will have a good and reliable deal when you get services from the standard hosting company.
You spend most of the time hosting your new website. It also involves monitoring or maintenance of the website and checking the up-gradation of your server's software.
You Will Need to Pay Huge Electricity Bills
Your computer could be powered on 24/7, consequently. So, you have to pay a significant amount of electricity bills.
Steps to Host Your Website
There are some crucial steps involved in hosting your website. These include:
Register a Domain Name
Although all websites require some name, the initial move for future websites is to get domain registration. It plays a significant role because it is the everlasting address of the website, which the visitors use to search it in search engines.
The name on which you are going to register a domain should be unique or different. You can get these names from the standard company or the current holder.
There is no age or education restriction to buy a domain, so anyone can. For this purpose, you have to visit the domain registrar organizations.
Some of the most known and highly reliable domain generators include GoDaddy, A2, and Namecheap. You can buy a domain for your website without a scam.
Code Your Website
It might be possible that sometimes you don't have too much time to code your website. Then you can easily customize the template that you have found in your WordPress. If you have enough time and know about coding, you can code your design according to your preference. For this, PHP is the best language to code your website. This is because most of the part of WordPress is designed in PHP.
Find Out What Your IP Address is
For the identification of public IP, you will find many easy methods. The most convenient way to get your IP address is to utilize online tools which are not paid. Some of these include HMA's IP checker tool.
This tool furiously displays your IP, ISP, and your current location. Besides this, you can also get your IP address from Google. For this, type in the search engine "What is my public IP address." Enter it, and here is your IP according to your current location.
Keep in mind that all these tools can provide public IP. But are unable to give your local IP.
To find out your local IP is not such a difficult task. It is only a few clicks far. But for this purpose, you should have the latest version of Windows.
The other way to find the local IP address is with the help of CMD (command prompt). If you don't want to perform too many steps, then in this situation, you can easily use the Command Prompt to find the IP address. All the steps to do this with the help of CMD includes:
With the help of the Windows start menu, open the search bar and type cmd. It might be possible that the search bar is not present, then you have to click on the start menu and then press "Run."
When you open the command prompt or Run box, then type here ipconfig. After this new window will open, and here you will find some lines of network arcana. That's it; your IP address is present in these lines.
Find Out if Your ISP Supports Hosting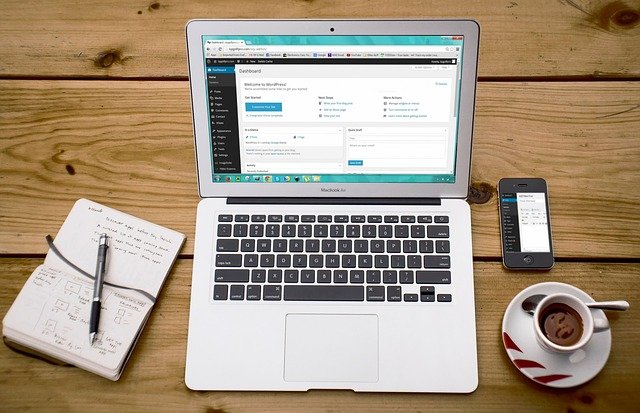 It might be possible that you have some issues with your bandwidth. So, first, you have to do some research about your bandwidth quota and whether your ISP internet service provider supports hosting or not.
Ensure Your Computer at Home Can Support Hosting
Make sure that the computer that you have selected for the website host supports hosting. It is because you must be on your computer 24 hours and avoid overheating.
Ensure Your Computer is Secured
Before hosting a website, confirm that your selected computer is secure, which means your computer must contain the latest operating system updates and security.
Download the AMP Software
The AMP software is a miniature version of PHP, Apache, and MySQL. If you use the Windows operating system and don't know which AMP software is best, you can check WampServer.
Downloading and installing process is very simple, go to the official website of WAMP Server and then tap on the option named "WAMP SERVER 64 BITS (X64)". After this, tap on the link "download directly."
Copy Your Website's Source Code into the WampServer Root Folder
The next step is to copy the source code of your website, but remember one thing: you have to save this source code into the root folder of the WampServer.
Start Your AMP Server
That's it; after starting the AMP server, your website will go live.
Costs You May Incur
It depends on the hosting, so the shared hosting price is $2.49 to $15 per month, and the cost of VPS hosting is $20 to $80 per month, and for the dedicated hosting, you have to pay $80 to $300 per month.
Frequently Asked Questions (FAQs)
Can I host my own website with my own computer?
Yes, you have the opportunity to host your website with the help of your personal computer.
Is it cheaper to host your own website?
No, it is not cheaper because the professional hosting services always provide you with affordable options and load pages faster than you.
How much does it cost to host your own website?
The price of the shared hosting is $2.49 to $15 per month, and the cost of VPS hosting is $20 to $80 per month, and for the dedicated hosting, you have to pay $80 to $300 per month.
How can I host my website for free?
With the help of tiiny.host you can easily host your website for free.
You have to convert all the static files into zip files and ensure that the zip file contains the index.HTML.
After this go to the tiiny.host website and upload the zip file.
After uploading the zip file, type the subdomain name and then click on the launch button.
Conclusion
Well! That's all about how to host your own website so far. Hosting your own website is a good practice to go with. It comes up with several benefits, as we discussed above. Before taking any action, consider the problems you may face.
You are here, which means now you know the steps to host your own website. If you still have queries in your mind, you can ask in the comment section.