You might have frequently heard the word dedicated server but do not know "what is a dedicated server." Then this guide will surely aid in comprehending the true meaning of the dedicated server.
Selecting a host server is a complicated task, and it becomes even challenging if you have several options available. But for larger websites such as eCommerce websites, it becomes significant to purchase a dedicated server.
Forget the high cost of the dedicated server and focus on the results. If you got a server free of all the issues, it is not a big deal to invest in a costly web host provider.
So, in this article, we will elaborate on the meaning and advantages of the dedicated server that will help you understand it.
What is a Dedicated Server?
The websites are hosted by the remote servers operated by the various hosting sites or host providers. Most of the newbies go for the shared hosting plan as it costs less money than other plans.
Moreover, if you require to get rid of all inconveniences that a shared plan can create, you can go for hosting plans. It will keep your website separate from all other websites to provide your own private space.
Dedicated hosting servers are the best of all other plans when it comes to privacy and autonomy. They will reserve an entire server for only one client, no sharing at all. Your web host will be responsible for managing your site but give you the authority to control your website.
The precious things cost the most, so the dedicated servers. As they provide you with inspiring services, they are more costly than all other servers. But money does not matter if you got the quality. Now, you have got the idea of "what is dedicated server hosting."
Why Do You Need a Dedicated Server?
The dedicated server is one of the best server plans currently available. There are a lot of reasons that make a dedicated server powerful as compared to other servers. Here are the reasons to select one for your web hosting.
Can perform well even though the website has a lot of traffic
To secure your website from hackers.
You can select the features according to your requirements as it is flexible.
What are the Benefits of a Dedicated Server?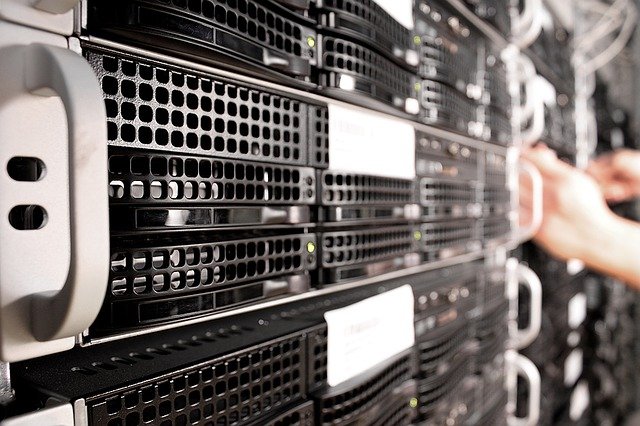 A dedicated server has a lot of benefits; some of them are listed below.
Can Handle Traffic
The increase in the traffic of your website needed to be handled appropriately. If you have an idea that your website's traffic will surge largely, you should go for a dedicated server. Let's suppose you are using a shared hosting server, and your website's traffic spikes will directly affect the performance of your website.
Therefore, it is essential to prepare your website for increased traffic. In this way, you can avoid many obstacles that can drop your site's authenticity and reputation.
Security- A big Concern for the Website's Well-being
Security is a significant factor that you should never miss, especially if your website has sensitive information. The websites have personal and confidential information such as credit card numbers, emails, and customers' data. Thus, it becomes inevitable to protect it from hackers and viruses.
While having a dedicated server hosting plan, you can have control over the security of your website. They can provide you with the authority to optimize your website's features according to your specific needs. In this way, you will get a flexible system that will help grow your website without the fear of hackers.
Loading Time- A Significant Element for Your Website
Let's suppose you have to search about the benefits of drinking green tea, and the website took ages to load. How irritating and annoying this situation could be, we all can relate. To get rid of such problems, you must have an excellent web hosting plan, and a dedicated server could prove a good choice.
If you hold a dedicated hosting plan, then it can speed up the loading of your website. Therefore, the dedicated server can play a significant role in the progress of your website.
How Do You Set Up a Dedicated Server?
Setting up one's own is a complicated task, and it needs a lot of energy and time. But having the correct information about what is a dedicated server can assist you. Here, we are discussing five steps to set up a dedicated server.
1. Take a Start With the Configuration Process
If you have an account of any hosting site, you can start simply by logging in. But if you do not have an account, you can sign up, and then you can begin your configuration process.
It does not matter which method you adopted, a form will be shown on the screen, and you can initiate configuring from there.
2. Choose the Number of CPU Cores
The first option is to choose how many CPU cores you need to have. Basically, the Central Processing Unit (CPU) is the part of the server that aims to perform compilations.
The core is an extra or additional processing unit that enhances the performance and capability of your CPU. A single core is eligible to perform one function. The more cores you have, the more functions you can perform at a single time.
3. Choose Storage Capacity
The next step is to pick your storage capacity. You will get some options on every hosting site, and you have to choose the one that fits you the most. Additionally, storage choices depend directly on the CPU cores you have selected.
4. Add Random Access Memory (RAM) to the Server
RAM plays an essential role in the site's overall performance. All the things happening on your site require RAM, so your website can face several problems without having RAM.
5. Set a Plan for Payment
The final step is to choose a payment plan. Usually, the host providers give you two options: one is monthly, and the other is annual. It's totally up to you to go for any plan according to your convenience.
Other Uses for Dedicated Servers
Apart from hosting your website, the dedicated server can render a bulk of other duties as well.
Helpful for Backup
You can be used for a Minecraft server
Capable of hosting personal cloud space
Dedicated Firewall
Data Sync
Can set up Company Analytics
How to Choose the Right Dedicated Server Plan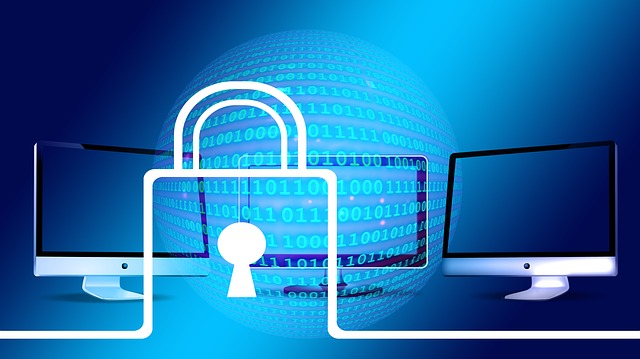 Choosing the best plan is extremely significant, so always choose a plan that provides you maximum features at an affordable price. In addition to that, bear in mind that you have to select the best service provider. Here are some famous hosting sites for their incredible services.
Bluehost
SiteGround
HostGator
DreamHost
Hostinger
Go to the websites of these host providers and check out their plans. After carefully analyzing their monthly and annual plans, you can opt for a plan that fits your requirements the most. Furthermore, you can get assistance from the experts and seniors by telling them your budget and needs.
Frequently Asked Questions (FAQs)
Here we mentioned some frequently asked questions associated with the dedicated servers.
What are dedicated servers used for?
A dedicated server is one of the types of web hosting servers. So, it aims to host your website, but the dedicated servers are different from the shared ones. Although they are expensive, their services and features are far better than shared plans.
What is the difference between web hosting and a dedicated server?
Web hosting service is a form of Internet hosting service that enables you to make your websites obtainable through the World Wide Web. In this, a place will be allotted for you to store data on the web server.
On the other hand, the dedicated server is web hosting where you can utilize the whole server without any sharing. By knowing what does dedicated server mean, you can differentiate the dedicated server from web hosting.
Are dedicated servers free?
No, no website provides a free dedicated server. Some host providers will offer you free trials. But you do not need a hosting service for some days.
Therefore to get yourself free from all complications, you should pay for the services you get. Even if any website is free, there are some hidden charges, or their services cannot be of a high standard.
How much is a dedicated server?
Dedicated servers are not cheap. You have to pay for them. Different websites have different plans. It also depends on the time that you have to use the server. But according to a rough estimate, you have to approximately $75- per month.
Final Words
Suppose you have your website, then it's necessary to have a hosting provider. To get the best server for your website, a dedicated server should be your utmost priority. You have a lot of options of host servers such as shared hosting, dedicated hosting, etc.
Before choosing the server, always consider the type of your website. If your website has a lot of traffic, you must go for the dedicated server as it is exclusively for your website.
Moreover, before availing a dedicated server for your website, never forget to understand what is a dedicated server. Additionally, it has better features and services that can lend a helping hand in the website's performance.