For a person unfamiliar with the e-Learning industry the terms such as Learning Content Management System (LCMS) and Learning Management System (LMS) may appear to be similar. As there is only a slight difference in the letter "C" between LCMS and LMS. But they are very different things that are intended for different purposes and different users. LCMS is a framework for creating, managing, hosting, and entire social media teaching materials. From formation to distribution, you can think of it as yet another shop for educational technology.
What's the difference between an LCMS and LMS?
The basic difference between these two types of e-Learning software is their user and the purpose they serve.
For an LMS the user is the learner. The LMS provides all the content to the user, everything the learner requires to grasp the concept effectively is provided. Its purpose is to work as a teacher and guide its users as students to go step by step from start till the end. It provides the content to the learners in small chunks one by one which they can absorb with time. Slowly moving them from the beginner to the experts level. It tracks and evaluates the user's progress throughout the course.
LMS provides quizzes, assignments, and other activities to engage the learners. The results of these activities show where the students are standing and how they are progressing through the course.
On the other hand, the intended use of Learning Content Management LCMS Systems is content creators. These types of systems provide a wide variety of content and data to the creators who then use it to create their courses. LCMS are like libraries where all the content is present in an organized way and you can find anything you want. But it is just organized data. It is not serving any purpose. Then the content creator comes and uses this data on LCMS to create something.
I will try to distinguish between these two types of e-Learning software through an analogy. Imagine a pantry where all the ingredients for making food are present. Different jars are full of different materials in all shapes and sizes with labels on them. This is the example of Learning Content Management System LCMS where all type of content is present, in an organized manner, which the creator can use.
On the other hand, the chef who uses this pantry to cook food is the Learning Management System. As the chef makes a recipe by adding calculated amounts of each ingredient, the LMS provides the specific content to the learner to master a particular thing. So LCMS has a plethora of content from which creators chose the bits and pieces to generate their content according to their own needs.
Key Features of an LCMS
Learning Content Management Systems LCMS is used to create, store, and organize e-Learning content.
LCMS can be used to develop, manage, and publish professional developmental content. LCMS is designed for users to be content creators (e.g., Teachers)
One of the most important features of LCMS is that they can be highly customized to meet the requirements of a specific user. For example, if a user requires more visual aid for understanding reading comprehension then it can be modified to meet the requirements of this specific user without affecting the content provided to other users.
Using an LCMS, a professional team can easily collaborate in creating online training content. It allows every creator in the team to modify the content, give feedback and easily collaborate with his coworkers in creating the course.
Key Features of LMS
Through LMS online courses are deployed. They are specialized to track, evaluate, and assess learners' progress throughout the course. There are certain metrics through which an LMS can track the progress of its users. They are:
Completion Rates (which provide an overview of how many users have completed the task and at what time)

Progress and performance reports (these are specialized accounts of each user which tell how he is moving through the course. They can be used to give personalized suggestions and guidance to each user)

Learner Satisfaction rating (these can tell you how everyone is feeling? Are they satisfied or not?)
LMS is intended for large audiences and the same type of content is disseminated to all the learners. But they can also be personalized to some extent.
It is designed to keep the learner in mind. So, the information a learner needs is provided at a single centralized platform.
An LMS fosters connectivity between learners by providing them opportunities to engage with each other, discuss their ideas, and debate on different topics through discussion groups and chats. If you're creating learning materials for a global audience, you're aware of how time-consuming translating and interpretation can be. It doesn't have to be, though.
The best LCMS have interfaces that make communication easier to build cross templates that combine all of your cultural differences into a single package. They are equipped with tools like assignments, quizzes, and discussion forums.
FAQs for the article:
What is the main function of LMS?
An LMS is designed for the user to be a learner. So that is why its function is to guide a learner through the learning process by providing the targeted content in an organized way. It tracks, evaluates, and assesses learner's progress through the course.
What are examples of LMS?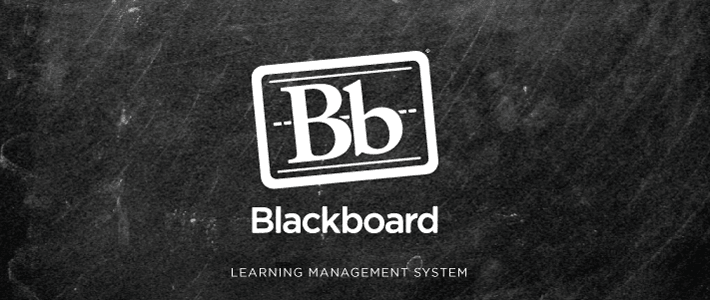 The popular examples of LMS are Cornerstone, Blackboard, Sakai, Skill soft, Edx, Coursera, Moodle, Edmodo, Docebo, Google classroom, Schoology, etc. Moreover, nowadays every university has its own learning Management System LMS to complement the learning experience of its students in physical classrooms.
What are the two primary functions of an LMS?
The two primary functions of an LMS are to organize and share content online through the web which deals with enabling training and lowering the cost for training as physical training cost more than online as we are required space and need all the techs for the office environment.
How does the learning management system work?
The LMS works by providing all the information and then tracking and evaluating learner's progress through it. Through an LMS content is provided to the learner online which he can access from anywhere through the internet. Then as he goes through the course his progress is monitored in many ways.
Imagine a learning management system (LMS) as a large platform that those with a check will be able to obtain.
You can communicate with your students in two ways on this 'gated' official site: virtual or combined. Digital training is similar to the physical layer offered by organizations such as the Open University, in which students are located off-campus and communicate simultaneously with lecturers and other participants. Instructors and learners interact physically in distance education, but the LMS is used to facilitate learning and teaching in a room where items can be placed and coordinated, tests can be provided, and participants can receive feedback.
What is LMS in teaching?
LMS in teaching refers to a web-based system through which all the learning material can be organized and store in one place. Teachers can collect all the teaching material in one place and then they can share it with different learners. These learners can be from different parts of the world separated from their teacher through thousands of miles. They can access all the information in a planned manner like taking a course. The teacher can track their progress throughout the course. Assign them different exercises to assess their knowledge and at the end can declare his result. So, degrees can be awarded to these students. Thus, an LMS serves the purpose of an online classroom/ a university/ school, etc.
An LCMS can also be a key component of your management education system, or it can take the lead and serve as your sole content development and building mechanism. Depending on an organization's requirements, an LMS or LCMS could be a suitable solution. Training and certification practitioners will help decision-makers in choosing the right option for the organization by thoroughly identifying the discrepancies, core features of each, and advantages of merging or leaving applications independent.